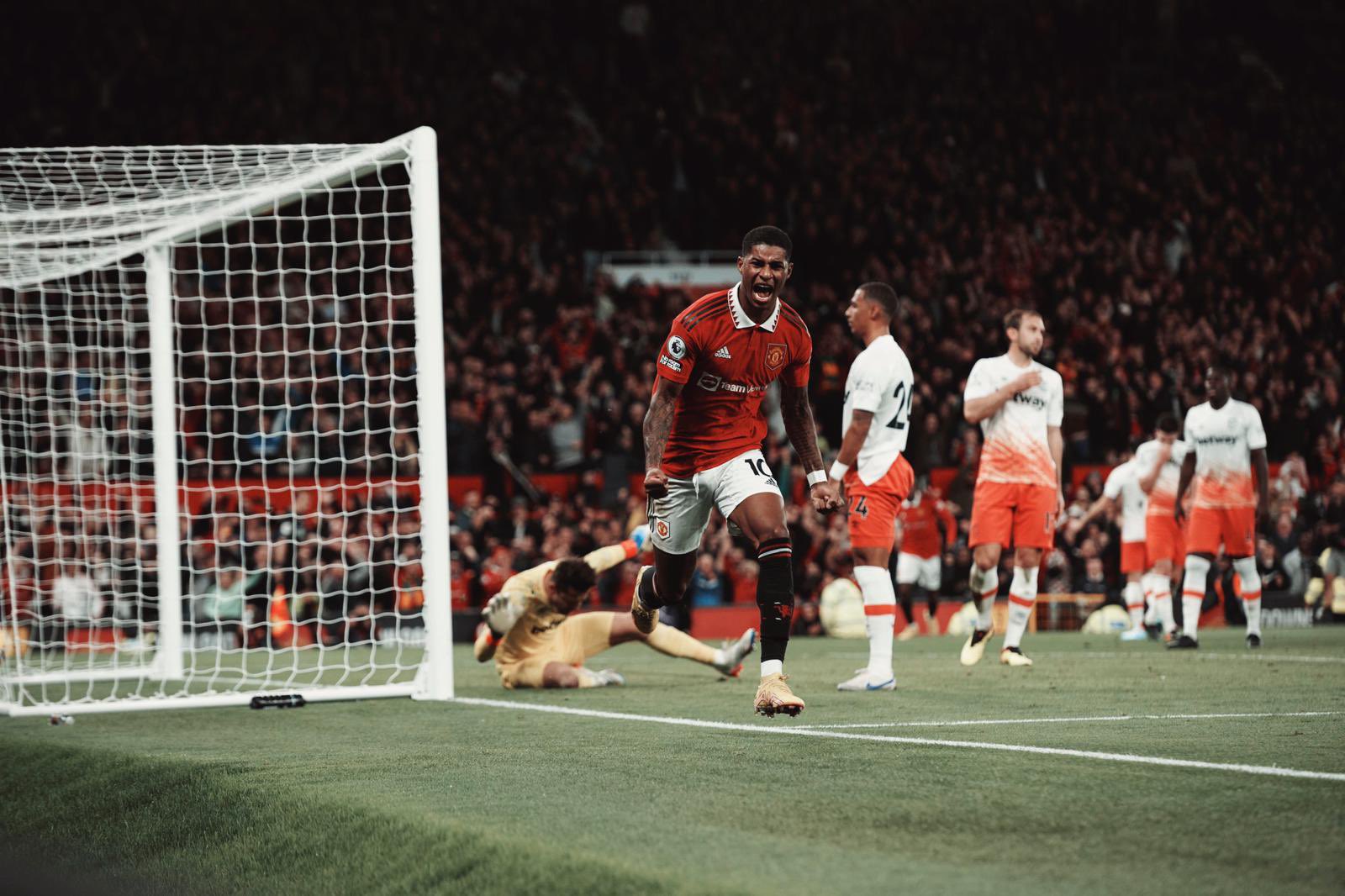 Marcus Rashford, a graduate of the Manchester United academy, may already be categorized as an exceptional attacker, but Erik ten Hag has cautioned him not to stop there.
In the tense 1-0 victory over West Ham at Old Trafford, Rashford scored his 100th goal for the team, reaching the milestone the day before his 25th birthday.
Under Ten Hag's direction, the forward has rediscovered his game again. His strong first-half header gave him his eighth goal of the year and his second goal via a header.
Ten Hag has pushed Rashford to improve in that aspect of his game and thinks the player still has more to offer. The youngster must also want to win more titles with United.
— Marcus Rashford (@MarcusRashford) October 31, 2022
Regarding whether Rashford has already joined the elite, Ten Hag answered, "I think he is. "You can reach that milestone before you turn 25 if you've scored 100 goals, but I don't think you should stop there because ultimately, it's about how many trophies you win with your team, and he can improve his game even more.
"You can see that he now frequently creates two headers, for example. I told him from the beginning that his heading needed to be improved, and he worked on it, as you can see. Additionally, he is lot more reliable, steady, and resilient mentally.
"Therefore, I'm thrilled with that development. He is already a huge player in my opinion. Still a long way to go. I'm not sure where it will go, but I have no doubt it will be a tremendous career."
After struggling for the past 18 months or so under Ole Gunnar Solskjaer and then Ralf Rangnick, Rashford has found fresh life under Ten Hag.
In the summer, his self-confidence was at a low point, but Ten Hag has worked closely with the forward and is now noticing a more upbeat attitude at the club.
"Arrive at practice smiling, having fun playing football, and working to improve both your strengths and weaknesses, such as heading. You'll notice the improvement, which inspires you to improve even more ""Ten Hag" stated.
"Now that he is scoring goals and is happier, Carrington is more noticeable when he enters the game, and this benefits many of our players. The atmosphere there makes it possible for players to advance even further."