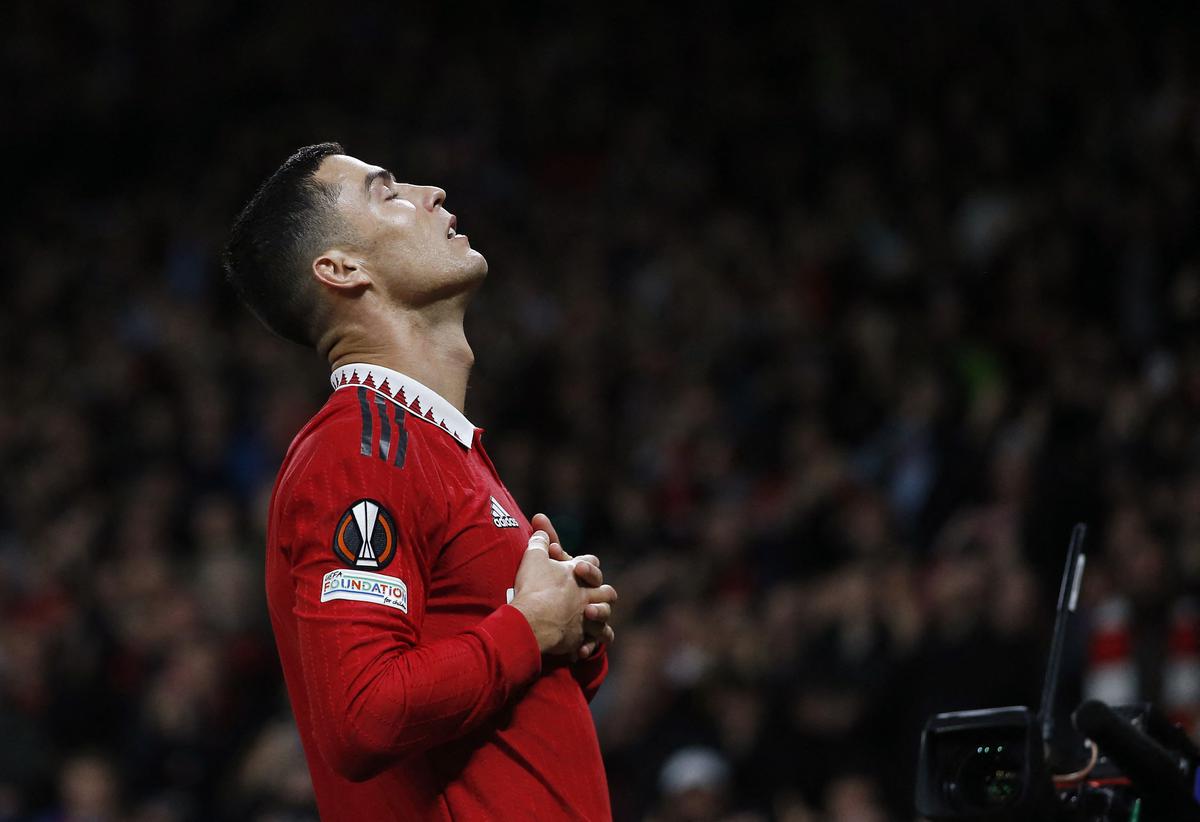 Manchester United defeated FC Sheriff on Thursday night to advance to the next round of the Europa League this season.
Erik ten Hag's side are guaranteed at least second place after Diogo Dalot, Marcus Rashford, and Cristiano Ronaldo all scored, though a two-goal margin of victory against Real Sociedad next week will confirm them as group winners.
For Ronaldo, the goal helped to put a stop to recent events. He was left out of the squad against Chelsea after Ten Hag refused to let him come on as a substitute in a recent Premier League game against Tottenham. The 37-year-old has been limited to a supporting role this season, but he scored against Moldova's champions.
He rose to meet a Bruno Fernandes cross, and despite the Sheriff goalkeeper saving his bullet header, he reacted quickly to rifle home the rebound.
That goal was only his third of the season, but it was his 15th of the calendar year, extending a stunning statistic for another year. It means he has now scored at least 15 goals in each of the last 18 years, dating back to 2005.
Ten Hag, his manager, was impressed with the forward's perseverance, saying: "He persisted, and the team persisted in putting him in the right position. He kept going in order to put himself in the best possible position. He refused to give up. That is his entire career. That's why he's so good, and he deserves to be rewarded for it."
Ronaldo will be hoping to play as much as possible in the five United games remaining before the start of the winter World Cup.